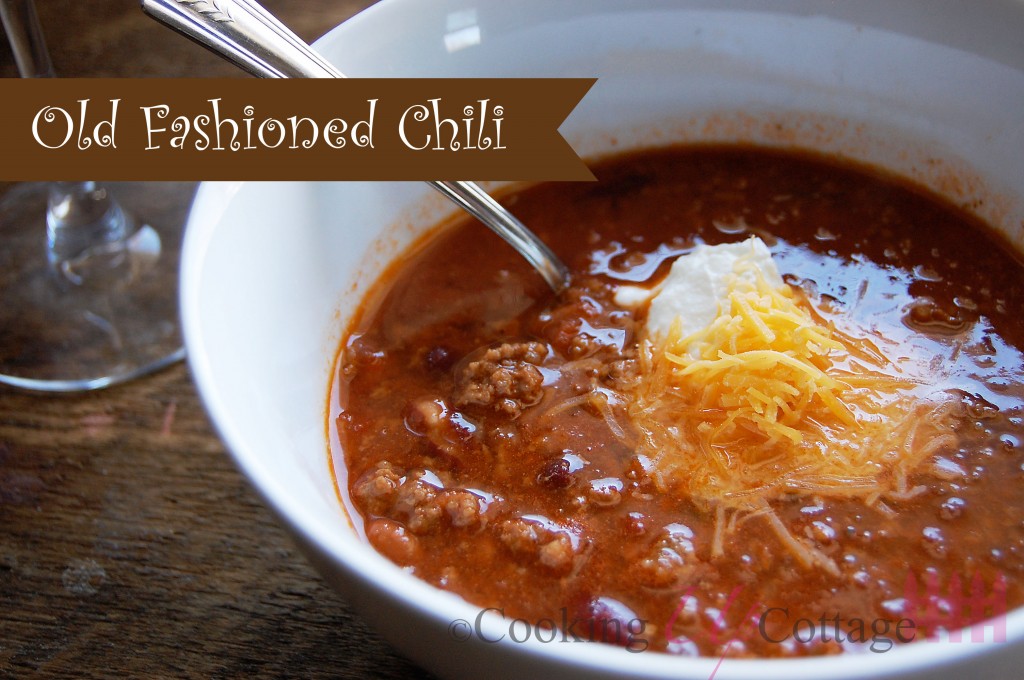 Looks like it's cold outside once again, which means it's time to cook a meal that makes you and your family feel warm and cozy. This old-fashioned chili recipe is perfect for cold weather days. Even though chili is perfect for cold days, it can also be a great dish for warm weather events like a picnic or a pot luck. This chili has a great taste and a great consistency that will satisfy even some of the pickiest of eaters; the tomatoes are blended making it a meal that will prevent kids from picking out some of the healthiest parts of the dish.
First brown your hamburger and onion in a pan. When the meat is brown, stir in 1 and a 1/2 tsp. of chili powder. Then blend your 2 cans of stewed tomatoes in a blender until it's smooth.

Now in a large pot combine your browned hamburger/onion, blended tomatoes, 1 can of dark red kidney beans, 1 can of chili beans in chili sauce, and 1 cup of water. Then cook on medium heat until it simmers. Once it simmers, add a 1 tsp. of molasses and a 1/2 tsp. of apple cider vinegar.
After the chili cooks on low for 1 hour on the stovetop, it's time to enjoy.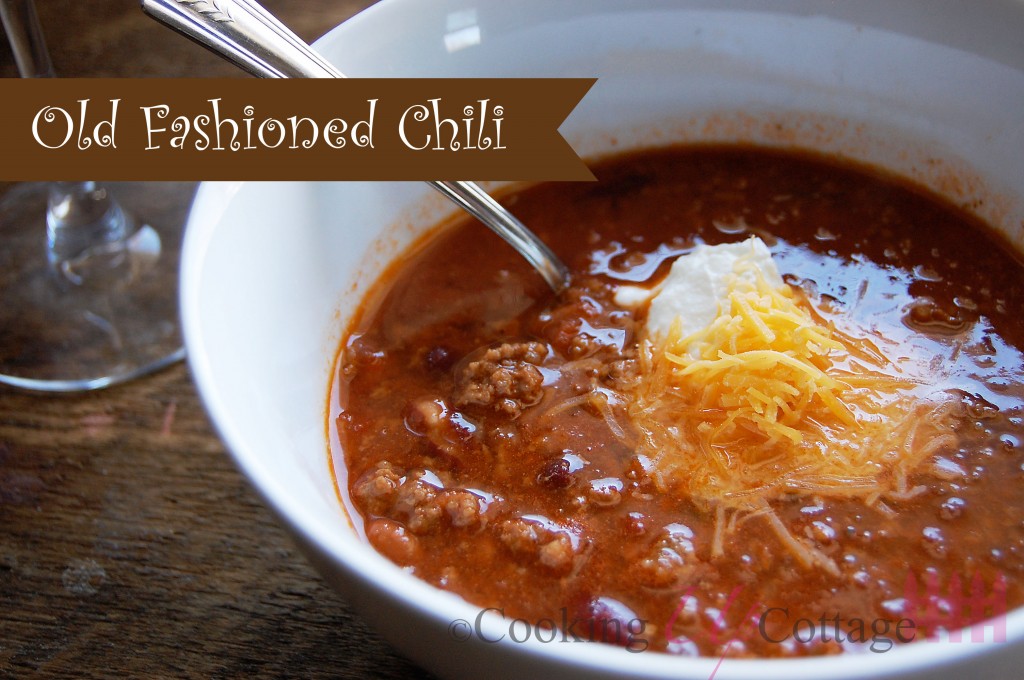 Old-Fashioned Chili
2014-04-15 19:49:27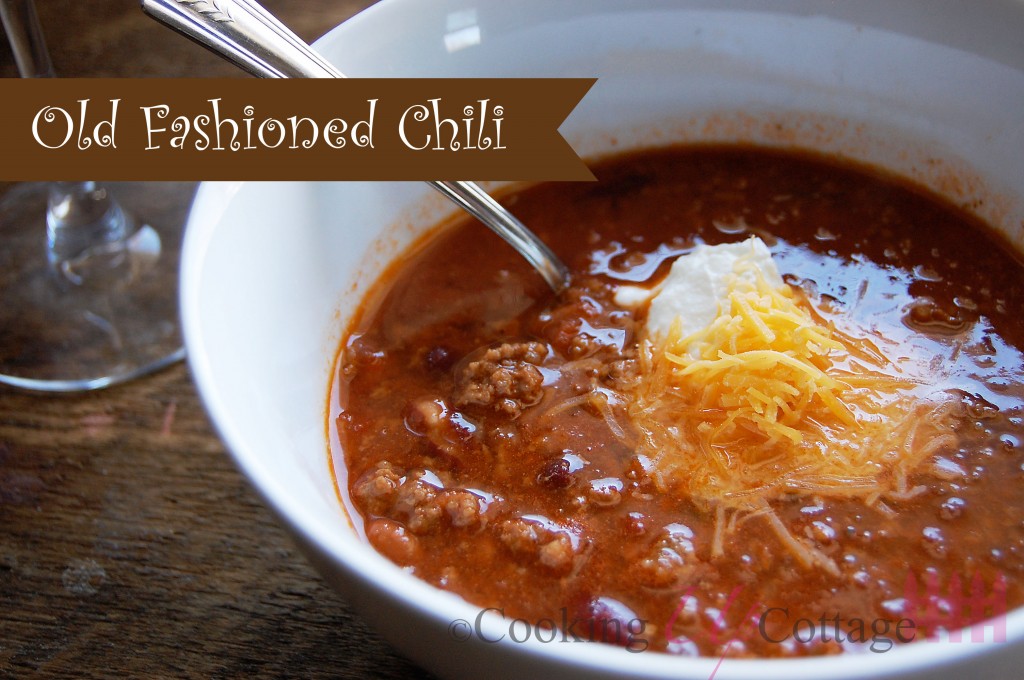 Ingredients
1 lb. hamburger
1/2 cup chopped onion
1 1/2 tsp. chili powder
2 (14.5 oz.) cans stewed tomatoes
1 can dark red kidney beans
1 can chili beans in chili sauce
1 cup water
1 tsp. molasses
1/2 tsp. apple cider vinegar
Instructions
First brown your hamburger and onion in a pan. When the meat is brown, stir in 1 and a 1/2 tsp. of chili powder. Then blend your 2 cans of stewed tomatoes in a blender until it's smooth.
Now in a large pot combine your browned hamburger/onion, blended tomatoes, 1 can of dark red kidney beans, 1 can of chili beans in chili sauce, and 1 cup of water. Then cook on medium heat until it simmers. Once it simmers, add a 1 tsp. of molasses and a 1/2 tsp. of apple cider vinegar.
After the chili cooks on low for 1 hour on the stovetop, it's time to enjoy
Cooking Up Cottage http://www.cookingupcottage.com/